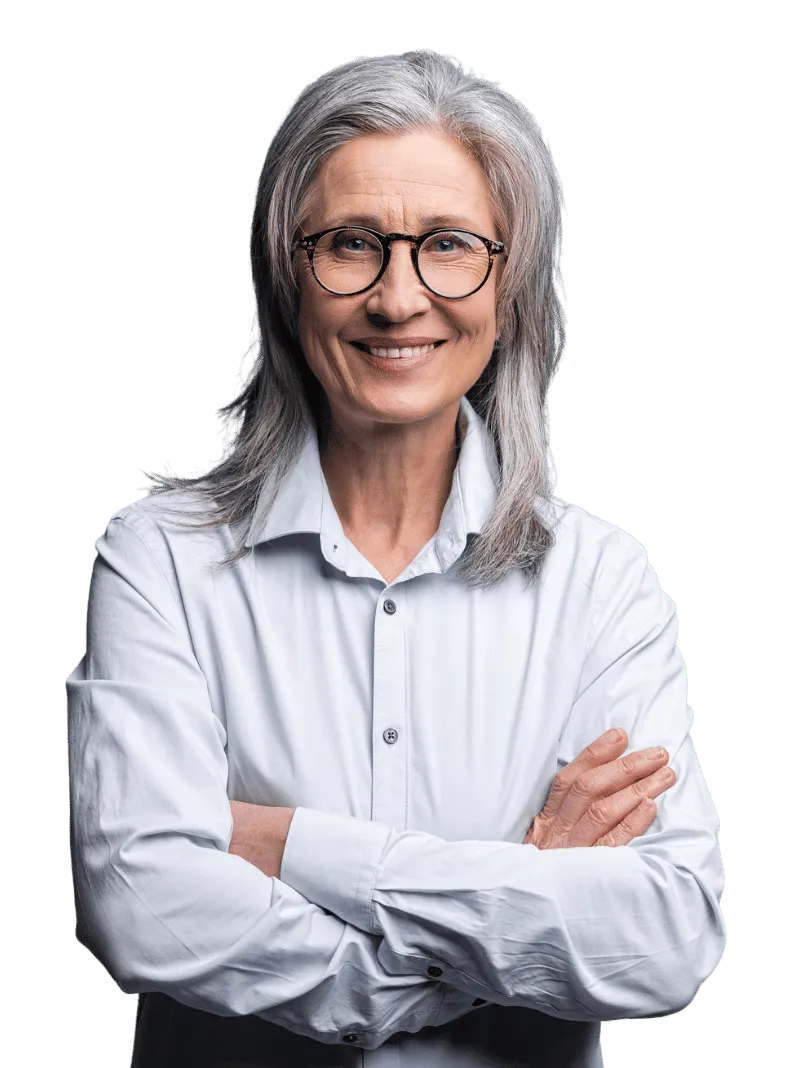 Clear message empowered by Storybrand Certified Website Design
Dependable and repeatable results each month
Hassle-free and cash-friendly affordable plans
Building a website for your business can be a significant investment so we understand your need to get it right
Here are the top three fears we hear the most:
What if I don't know what to say?
After we build it, how can we make sure people are seeing it?
What if I make a wrong choice and get stuck with a website that doesn't work?
We get it. You've got a lot riding on this investment. This is why, after talking with hundreds of leaders like you and hearing your fears, concerns, and worries, we offer these three "stress busters" with every website plan we sell.
Pssst…our competitors think we're crazy for offering #3.
We help you find the words to say
Learn More
Most website designers are not copywriters or have studied the psychology behind motivating and converting website browsers into buyers, so they'll often say, "You provide the copy, and then we'll do the build." The problem is, knowing what to say is the hardest part! 
As Donald Miller, the author of Building a Storybrand, says, "It's the words you use that's going to sell what you do."  
Here at Storyworks, we're a "words first" agency. So, every project begins with a Storyworks Discovery Session. At this 90-minute Zoom meeting, our Certified Storybrand Guides, who Donald Miller has trained, will walk you through the Storybrand Marketing Framework to help you clarify your message and find the right words to resonate with your ideal customer. Words that will inspire your website visitors to take action. Words that will convert them from simple browsers into buyers. 
We design a proven SEO strategy to attract your ideal clients
Learn More
Every week, we hear tragic stories from business leaders who have spent thousands of dollars to build a beautiful website, only to discover months later that no one is seeing it. 
With over 3 billion websites online today, unless you build your website on a solid SEO foundation, you're just not going to get the website traffic and new visitors you need. Unfortunately, too many design agencies build websites without considering this important step. 
At Storyworks, every website we build includes a custom SEO strategy designed specifically for your business, which becomes the foundation on which we build your website. Once we've found your ideal clients, we take the necessary steps to ensure they can find you. So you can have a dependable and repeatable stream of new website visitors every month. 
We give you the time you need to make sure your website is right
Learn More
Here at Storworks we understand that whether you are building your first website, or fixing the one you have, building a website is complicated and requires a lot of decisions and choices, which can be confusing, overwhelming, and stressful. After all, as the leader, you have a lot riding on this investment. 
We understand that although you may have an idea of what you need before we begin, you won't know for sure until you've seen it in action and tested it, which is why we offer one thing our competitors won't. (And they've told us we're crazy for doing it!) Time. One full year.
After we've completed our entire design process and built for you the website you need (typically somewhere between 12-16 weeks) to help alleviate any fears or worries you may have and give you the confidence you deserve, we provide, from the moment your website goes live, one full year of unlimited tweaks and changes to make sure you've gotten it right.
Every quarter, we'll set a time to review your website, check Google Analytics and search, and then make any necessary tweaks or changes you feel are needed to get the results you expect.  
So you have a choice: hire a competitor, and yes, you will get a website, but hire Storyworks and get the website you need, plus a dedicated marketing team at your side for one full year. 
I guess we could be like other agencies. You know, cash your check,  build a quick website, and then forget about you as you try to figure it out on your own.  But we'd rather be part of your success story and do the necessary work to ensure your website is going to do what you need to grow your business.
Gordon Haave
Sales & Marketing Expert/Chief Investment Officer
"I needed someone to help me do more than just "build a good website." I needed someone to help me create and convey the story I needed to tell. This is why I would 100% recommend hiring Tim and StoryWorks. The best thing about working with Tim was his guidance in using the Storybrand framework to help me to clarify and define our marketing message. By asking the right questions, Tim was able to pull out of me the story I wanted to tell. So I say 100% yes, you should hire Tim!"
Some of the companies we've helped:
Step 1. Schedule a Call
Let's talk about your business, your challenges, and how I can help.
Step 2. We Get To Work
We begin with a Discovery Session to find the right words and create the right plan, and then get to work to build your custom marketing solution.
Step 3. You Do You.
With your marketing in-check you'll have more time, more money, and more freedom to do whatever it is you love.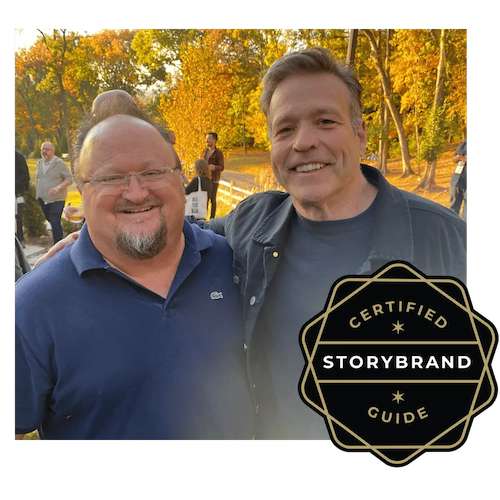 Certified Storybrand Guide, Tim Yates,
and Donald Miller the creator of Storybrand.
Additional Services We Offer To Help You Grow
Download This FREE DIY Storybrand Website Wireframe Template
This simple wireframe document will help you create the Storybrand website blueprint you've read about.
Some of the clients we've helped…