Great Storybrand website examples to help you imagine your next website.
Most small businesses already have a website. The problem is it's just not working.
Here's how StoryWorks helped
Transform their Marketing
into a sales machine.
Identify and attract their ideal customer
We know how overwhelming it can be to build a website for your small business. So we do our best to make it as stress-free as possible.
The first step in our process is the StoryWorks Discovery Session. During this 90-minute Zoom call, we'll walk through the Storybrand Marketing Framework to clarify your message and identify your ideal clients. Once this call is complete, we can take it from there.
Their Storybrand "one-liner."
Leading a complex digital transformation can be overwhelming and make you feel alone. But with AMIGO as your experienced guide, you can lead with confidence knowing AMIGO always has your back helping you complete your implementation successfully.
The project leader for an enterprise (large-scale and multi-faceted) digital transformation who wants to be known as the one their organization can depend on to successfully complete their project.
They problem they wanted to solve…
Struggled to get a foothold within the marketplace.
The founder and developer of The Amigo Platform contacted StoryWorks to help them find and reach their target audience for the Amigo Platform. Rick had tried targeted email campaigns but had gotten little to no response. The first step was to simplify and clarify their message. The complicated world of digital transformation didn't need to be made harder with a website that was unclear and hard to comprehend.
The solution we provided…
We built for them a complete sales funnel to generate leads 24/7.
To help Amigo gain ground within the digital transformation marketplace we:
Clarified Their Message – Using the Storybrand Marketing Framework we discovered the words that will resonate with their ideal customers.
Performed Keyword research to determine the search terms their ideal customers would use when searching for the services they offer.
Created a Website Wireframe to know their website message would work before getting distracted by design.
Design a Custom Website including multiple "one-liner's" to describe the features of Amigo explaining the problem they help solve and the results the customer could expect from using it.
SEO, Audit & Optimization
Ongoing National Organic SEO
Get a Free Storybrand Marketing Report for Your Business.
Discover what's wrong with your marketing. Get a customized plan to fix it.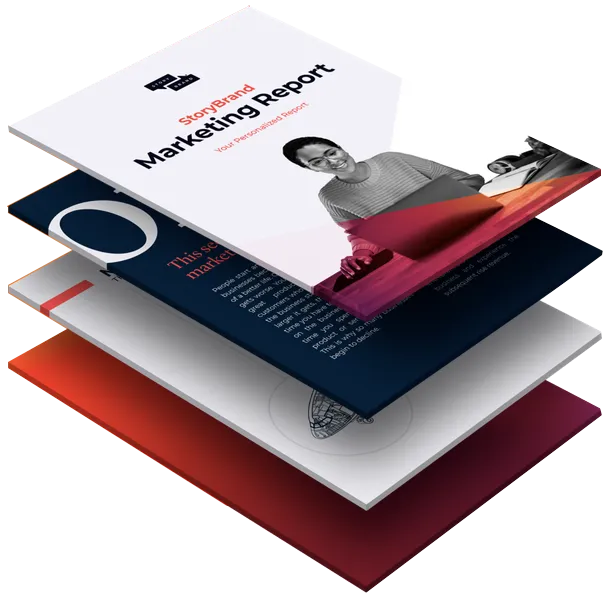 See More Great Examples of Storybrand Websites