Great Storybrand website examples to help you imagine your next website.
Most small businesses already have a website. The problem is it's just not working.
Here's how StoryWorks helped
Transform their Marketing
into a sales machine.
Target the Direct Hire Market In Des Moines
Connect and Push Job Postings To Google Jobs
We know how overwhelming it can be to build a website for your small business. So we do our best to make it as stress-free as possible.
The first step in our process is the StoryWorks Discovery Session. During this 90-minute Zoom call, we'll walk through the Storybrand Marketing Framework to clarify your message and identify your ideal clients. Once this call is complete, we can take it from there.
Their Storybrand "one-liner."
When extra help is needed, finding workers can be stressful. Using a team approach, Raine Recruiting provides reliable temp and direct-hire employees that will get the job done.
Employers in need of temp, temp-to-hire, or direct hire position. Plus available working within the workforce seeking employment.
They problem they wanted to solve…
Their existing website just wasn't getting the job done.
Because the competition for any recruiting company is fierce, Bill Raine contacted StoryWorks because he was tired of the results he was getting from his previous website and needed to stand out. Like many of our clients, Bill, knowing he needed a website for his business, built their first website on his own only to become frustrated by the lack of results it provided.
Winning new territory.
Seeing an opportunity for new business, Raine Recruiting determined they wanted to go after the "direct hire" market for the Golden Circle of Des Moines.
The solution we provided…
We transformed their existing website into a 24/7 lead-generating Sales Machine!
We helped Raine Recruiting with:
Clarify their message to discover the words that resonate with their ideal customers.
Performed Keyword research to find the keywords their ideal clients use when searching for a recruiting agency.
Created a website wireframe to ensure their marketing message would work before considering design.
A website that attracts their ideal clients. Organizations looking to hire temp and full-time workers.
We connected their website to Google Jobs, so when they post a new job opening on the site, it automatically gets pushed to Google Jobs, greatly increasing their exposure to new hires.
Created a downloadable Lead Generator to capture the emails of prospective companies looking to hire.
Allowed Raine Recruiting to clearly communicate why they are "Iowa's Best Staffing Service.
Plus, we understand that it can be hard to know what you need for your website before you build it. That's why we offer 1 year of unlimited changes. We'll follow up with Rick in 6-9 months to make sure his StoryWorks website is doing what he needs and make any changes required.
Raine Recruiting's Local SEO results for "direct hire."
It's now safe to say that Raine Recruiting owns the market for direct hire.
Get a Free Storybrand Marketing Report for Your Business.
Discover what's wrong with your marketing. Get a customized plan to fix it.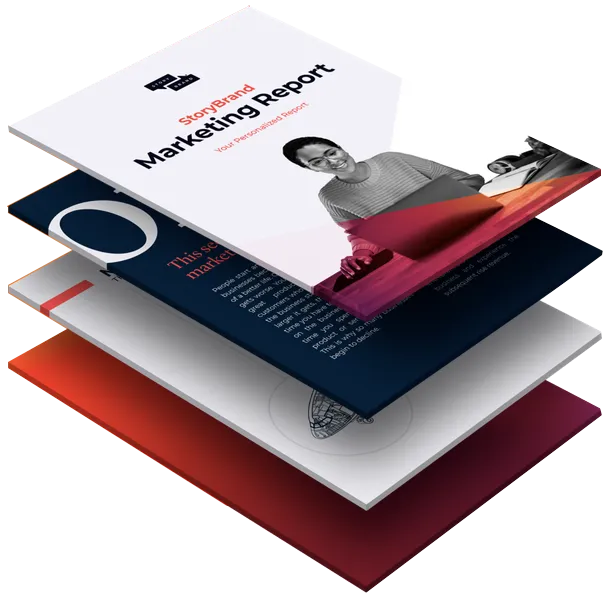 See More Great Examples of Storybrand Websites