Great Storybrand website examples to help you imagine your next website.
Most small businesses already have a website. The problem is it's just not working.
Here's how StoryWorks helped
Transform their Marketing
into a sales machine.
Identify and attract their ideal clients
We know how overwhelming it can be to build a website for your small business. So we do our best to make it as stress-free as possible.
The first step in our process is the StoryWorks Discovery Session. During this 90-minute Zoom call, we'll walk through the Storybrand Marketing Framework to clarify your message and identify your ideal clients. Once this call is complete, we can take it from there.
Their Storybrand "one-liner."
Being the leader of a complex enterprise transformation is stressful and demanding. Platinum PMO Consulting helps leaders get the resources they need to successfully complete their enterprise transformations; on time, on budget, and with all the value expected from their leadership.
The Project Leader (The one who has to deliver it)
The Sponsor of the Project (The one paying for it)
They problem they wanted to solve…
Rick Catalano had already established himself as a leader in digital transformations after writing a New York Times best-selling book, but now he wanted to increase his visibility and expand his consulting business.
The solution we provided…
We built for them a complete sales funnel to generate leads 24/7.
To hep Rick meet his goals StoryWorks:
Clarified their message to use the words that would resonate with their ideal clients.
Performed Keyword research to discover the best words to attract their ideal clients.
Create a Website Wireframe before design so they know their website will work.
Designed a custom Website to meet their needs.
Integrated the Lead Generator he provided with SalesForce.
Completed an SEO audit and optimization to ensure the website would rank well within search engines.
Continue to perform Ongoing National SEO for 1 year after website goes live.
We understand that it can be hard to know what you need for your website before you build it. That's why we offer 1 year of unlimited changes. We'll follow up with Rick in 6-9 months to make sure his StoryWorks website is doing what he needs and make any changes required.
Get a Free Storybrand Marketing Report for Your Business.
Discover what's wrong with your marketing. Get a customized plan to fix it.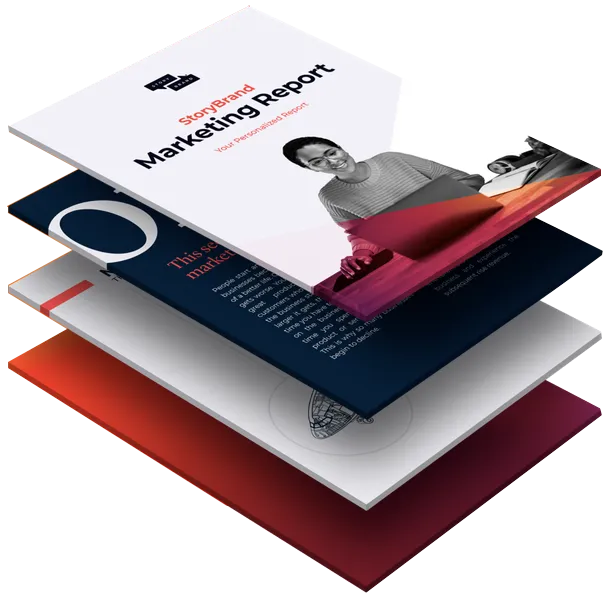 See More Great Examples of Storybrand Websites