Great Storybrand website examples to help you imagine your next website.
Most small businesses already have a website. The problem is it's just not working.
Here's how StoryWorks helped
Transform their Marketing
into a sales machine.
Identity and attract his ideal clients.
Schedule a Meeting Connected To His Calendar
We know how overwhelming it can be to build a website for your small business. So we do our best to make it as stress-free as possible.
The first step in our process is the StoryWorks Discovery Session. During this 90-minute Zoom call, we'll walk through the Storybrand Marketing Framework to clarify your message and identify your ideal clients. Once this call is complete, we can take it from there.

Their Storybrand "one-liner."
The constant demands of leading a SaaS or subscription-based business can take its toll on your life. I'm a Business Made Simple coach. I'll help you make your business profitable, so you can have peace of mind and enjoy your life.
Small business owners and SaaS businesses.
They problem they wanted to solve…
As a new Business Made Simple Coach, Mike Stuart needed an online presence so his ideal clients, owners of SaaS businesses can find him and schedule a time to meet about his services.
The solution we provided…
We built for them a complete sales funnel to generate leads 24/7.
StoryWorks build a beautiful and simple-to-use Landing Page for Mike's potential clients to learn about his coaching and schedule a meeting time.
Get a Free Storybrand Marketing Report for Your Business.
Discover what's wrong with your marketing. Get a customized plan to fix it.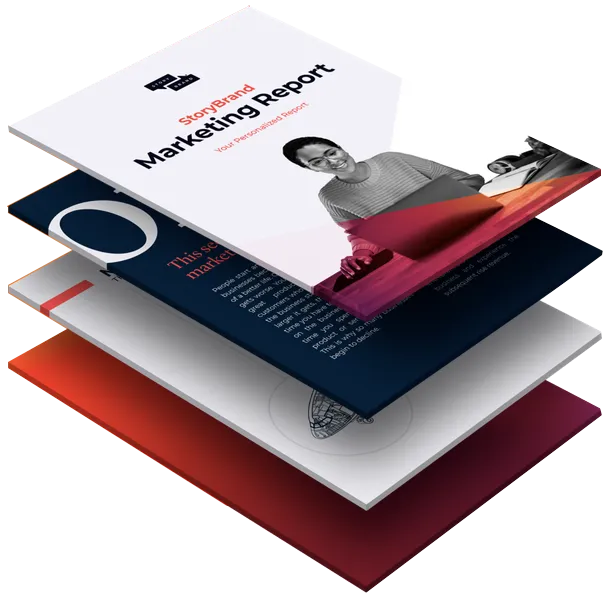 See More Great Examples of Storybrand Websites